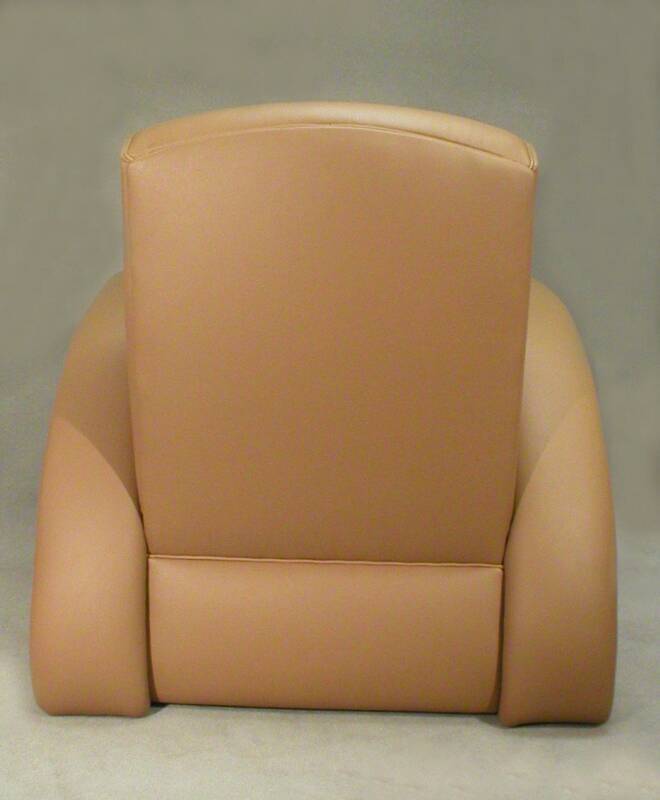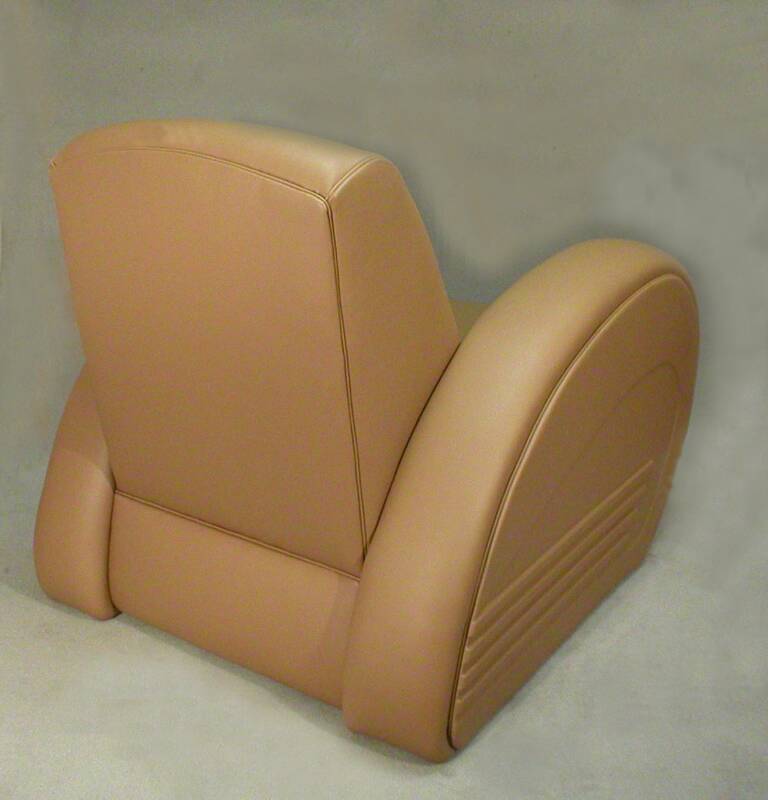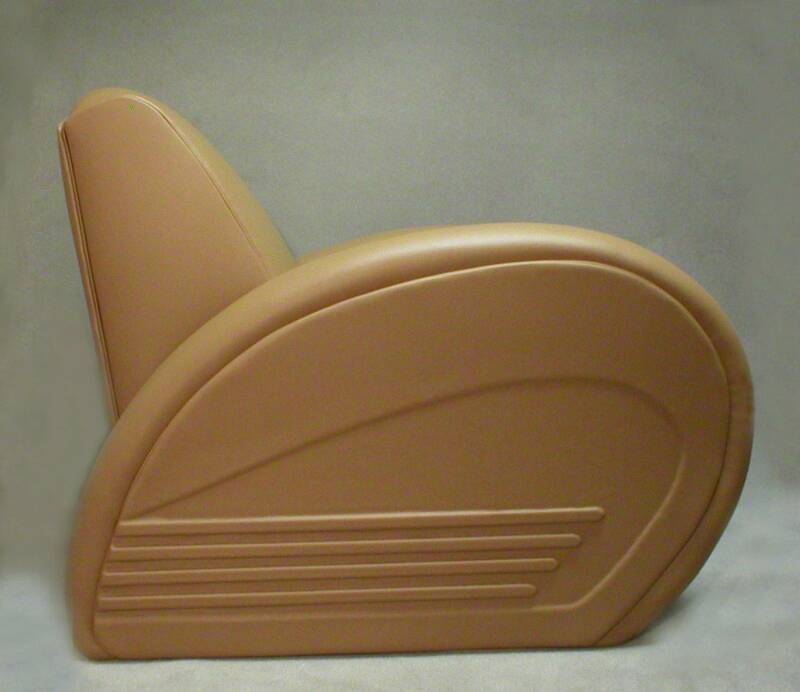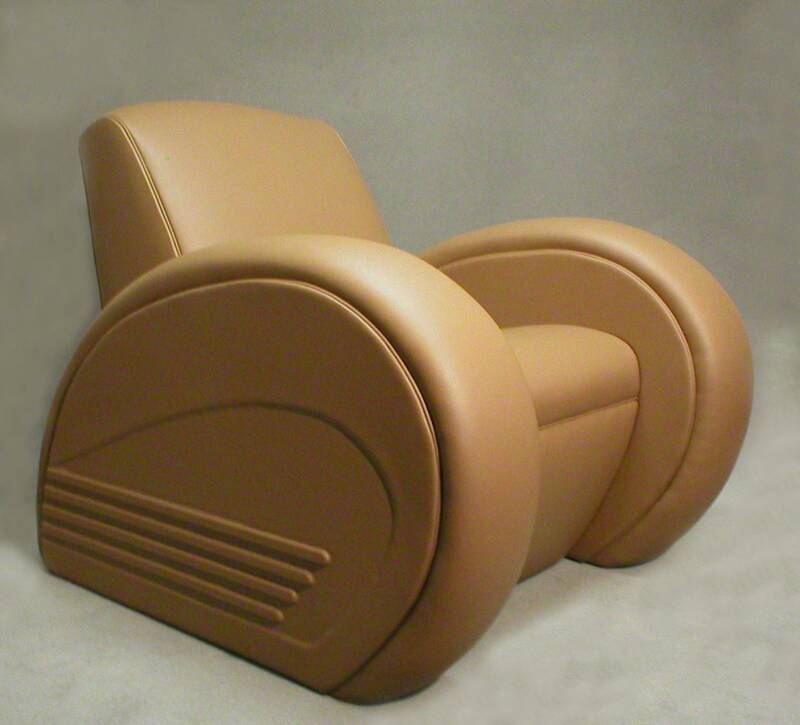 ELLINGTON  chair shown in: Sax Brass faux leather with

Zephyr side panel design.

ELLINGTON
seating features  hand-tooled construction with Old World craftsmanship. Designed and built with pride in the U.S.A. by R. A. Snively Designs. See our
QUALITY
page.
Streamlined styling cues from the great American Deco era.

Shown below with optional "E-motion" incliner

Custom embossed laminated side panel design. ( Zephyr style shown )

Extreme streamlined styling is evident even when viewed from the rear view.

New "E-motion" incliner option operates easily with the knob located on the inside arm recessed panel. This option allows for comfortable seating without the use of an auxiliary ottoman. The seat and backrest remain stationary while allowing elevated leg / feet support.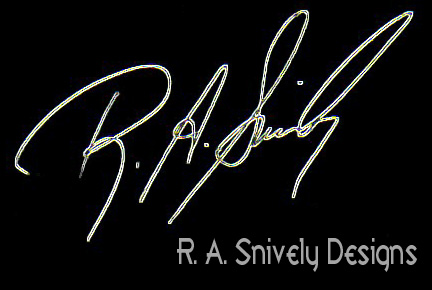 R. A. Snively Designs creates exclusive art deco furniture & auto interiors.

R. A. Snively has been associated with high-quality upholstery since 1978.

PRICING AVAILABLE UPON REQUEST.